Becoming a plumber is an excellent choice if you're looking for a career providing excellent pay, job security, and great work. Although the steps to become one are more involved than those required for many other professions, if you have the patience and aptitude for learning new things, then it can be done.
The first step is to get your high school diploma or GED. After you've done that, it's time to enroll in a plumbing program at a vocational or community college. There are many different types of programs, so be sure to choose one that suits your needs and interests.
What Plumbing Is And Why It's Important
Plumbing is a trade that involves installing and maintaining pipes, fixtures, and other devices that carry water. It's important because it keeps our water supply and waste disposal systems working correctly.
Plumbing dates back to ancient Rome and is an increasingly popular career choice. Plumbing is often a good choice for people who enjoy working with their hands, like to be outdoors, and are interested in the technical side of construction.
Plumbers work on projects from residential homes to commercial buildings and industrial facilities. Plumbers ensure that pipes are correctly installed and maintained, preventing leaks and other problems.
They also install new fixtures like showers and toilets and repair or replace existing ones.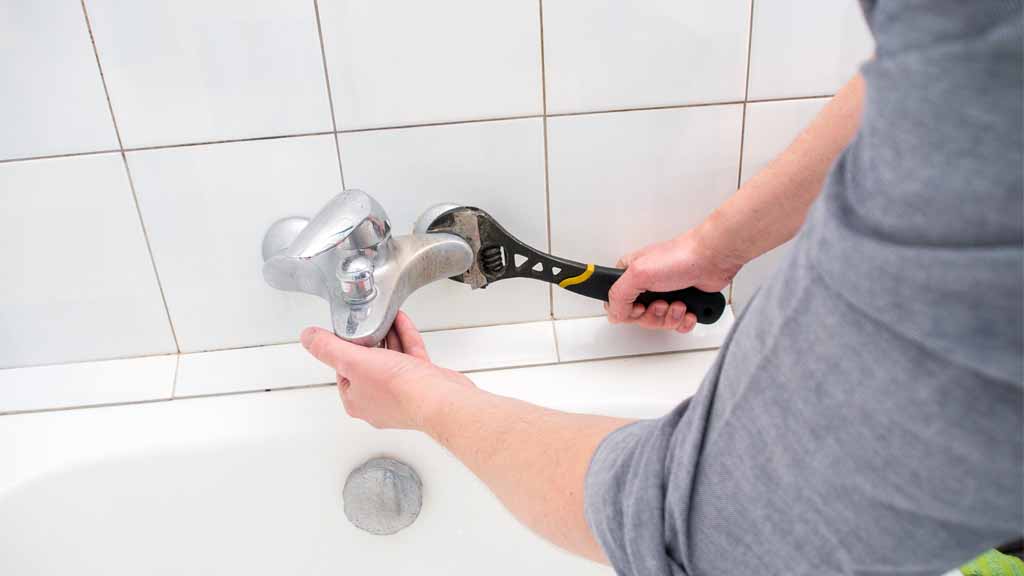 Step 1: Have a complete understanding of the plumbing industry.
To become a professional plumber, you must thoroughly understand the plumbing industry. Plumbing is one of the most lucrative careers in the world.
In this step, we will examine why you should consider becoming a plumber as a career choice. The plumbing industry is a growing field with many employment opportunities. The demand for plumbers is expected to increase over the next decade, according to the U.S. Bureau of Labor Statistics (BLS).
The BLS estimates that there will be a need for 140,000 new plumbers due to an aging workforce and increased construction activity.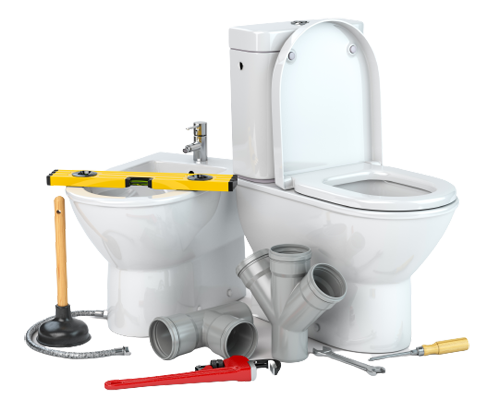 Are Your Drains Slow or Clogged?
Get a Drain Cleaning Today and Say Goodbye to Your Plumbing Woes! Get In Touch With Us And Experience Quality Service At Its Best!
Step 2: Research The Requirements
Once you've completed the first step, it's time to research your state's requirements for becoming a plumber. The hard work has already been done for you, so you don't have to do it. Here are some things to watch out for:
State licensing requirements – Every state requires its plumbing license(s), and each has different regulations regarding how long it takes to obtain them. Some states require apprentice-level approval and journeyman certification before moving on to master plumber certification. Others will let you jump right into master status after getting your journeyman license; others require that all three levels be obtained before being granted permission to operate as a professional plumber in that state.
State apprenticeship program – Most states also offer apprenticeship programs through which prospective plumbers can train with local licensed contractors.
While earning wages and taking courses on everything from pipe fitting theory to building codes that apply specifically within their practice area.
The length of these programs varies widely depending on where they occur—some last only one year. While others may go up to six years before graduating their students into full-fledged practitioners who are ready when needed during peak demand times.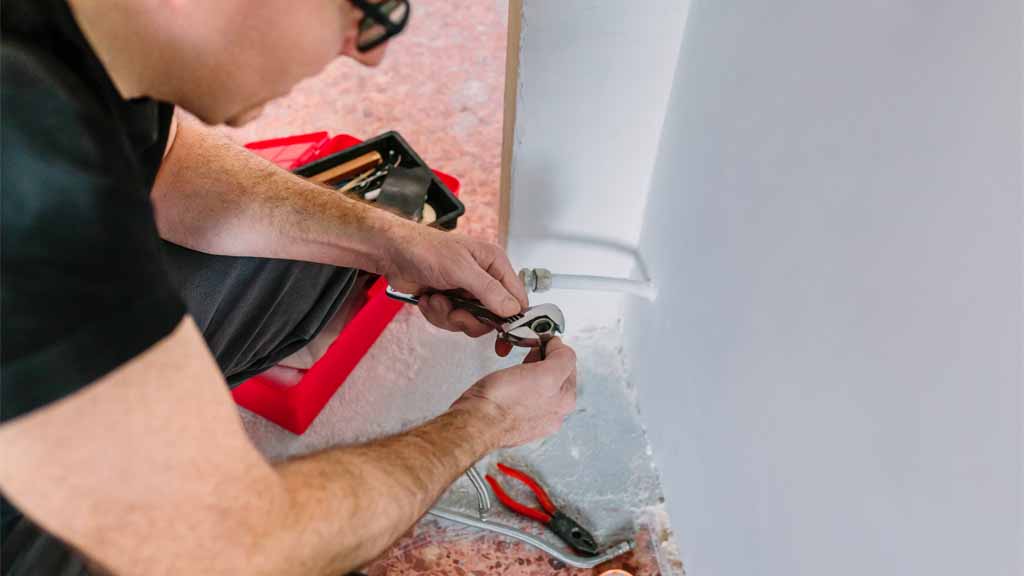 Step 3: Complete A Plumbing Apprenticeship.
The third step to becoming a plumber is completing a plumbing apprenticeship. This can be done in three ways: college or trade school, through an employer, and paid by the hour. In some states, you may also find company-paid apprenticeships where you learn on the job while being paid for your work and education.
While it is possible to complete this program without going back to school, most people choose this option because they want more formalized training beyond what they already have as part of their vocational background.
Apprenticeships last anywhere from one year to five years but pay well and provide valuable hands-on experience working with others skilled. Tradespeople such as electricians, bricklayers, plasterers, and carpenters—all of whom will become part of your support network when starting as a new journeyman later in life.
The best way to get started is to contact local tradespeople directly. They may have apprenticeships available or can point you in the right direction if they don't. You can also check out your local union hall for more information on how to get into an apprenticeship program.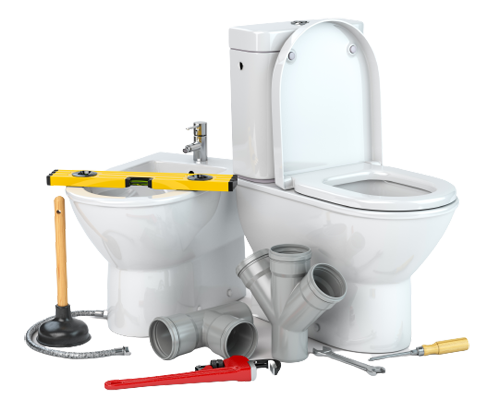 Are Your Drains Slow or Clogged?
Get a Drain Cleaning Today and Say Goodbye to Your Plumbing Woes! Get In Touch With Us And Experience Quality Service At Its Best!
Step 4: Get Journeyman Certification
After you complete an apprenticeship and meet the requirements, you'll need to take a test to receive your journeyman's license. This is different from an internship because it allows you to work as a journeyman if you pass the exam.
According to the United Association of Journeymen and Apprentices of the Plumbing Contractors Association, The term "journeyman" refers to one who has completed his or her training and achieved full competence as a plumber.
While getting certified can be challenging, it will be worth it in the long run: not only does certification help advance your career. But it makes it easier for potential employers in your field to know what they're getting when they hire someone with this designation.
When you become certified as a journeyman plumber, you'll have reached the top level of plumbing certification. The USPCA ensures that its members are qualified to work on plumbing projects large and small, from residential to commercial.
This is a beneficial credential if you want to start working for yourself as a contractor or sub-contractor; doing so without it could open.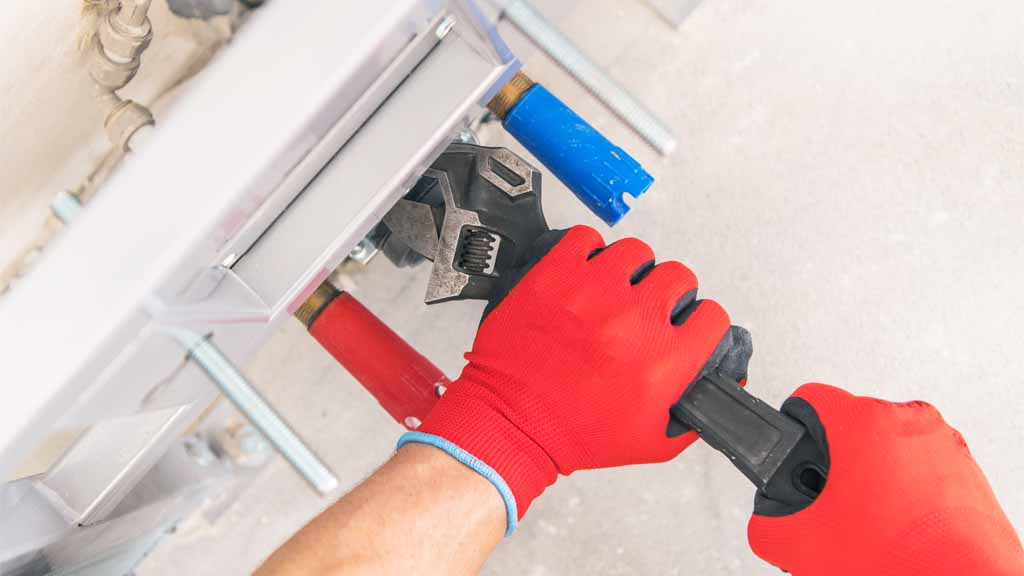 Step 5: Become A Master Plumber
The next step to becoming a master plumber is to have at least five years of experience as a journeyman plumber, then pass an exam and advanced plumbing services. You must also have your business license and show you have enough money to start your own business.
Becoming a plumber is not as difficult as one might think. There are many schools that offer programs to become a certified plumber. The first step is to find a school that is accredited and offers the type of program you are interested in.
There are many different types of plumbing programs available, so it is important to do some research before enrolling in one. Many schools offer two-year associate's degree programs, while others offer four-year bachelor's degree programs.
Once you have found a school that you are interested in, the next step is to apply and be accepted into the program. After completing the program, you will then need to take a state licensing exam in order to become a licensed plumber.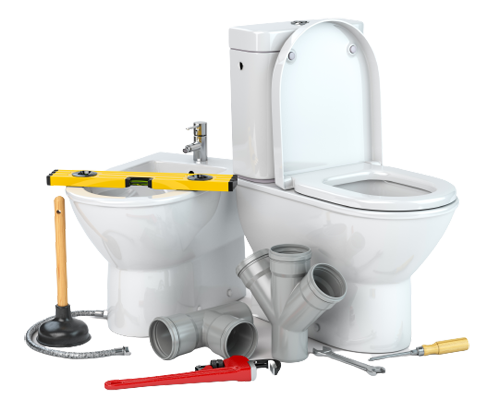 Are Your Drains Slow or Clogged?
Get a Drain Cleaning Today and Say Goodbye to Your Plumbing Woes! Get In Touch With Us And Experience Quality Service At Its Best!
Step 6: Start Your Own Business.
Start your own business. If you want to start your own business, contact local plumbing supply stores and ask if they'll partner with you on a venture. You can also check with other plumbers for leads on potential clients. If you still need tips and want to work for yourself, consider advertising online or in newspapers.
Have you ever thought about starting your own business? As a plumber, you can run your plumbing business in many ways.
Self-employment and employment by companies are both options. Keep in mind that the latter option will require having the proper skill set and plenty of experience in this field. If you do decide to go solo, here are some things you'll need:
Business card
Website
Logo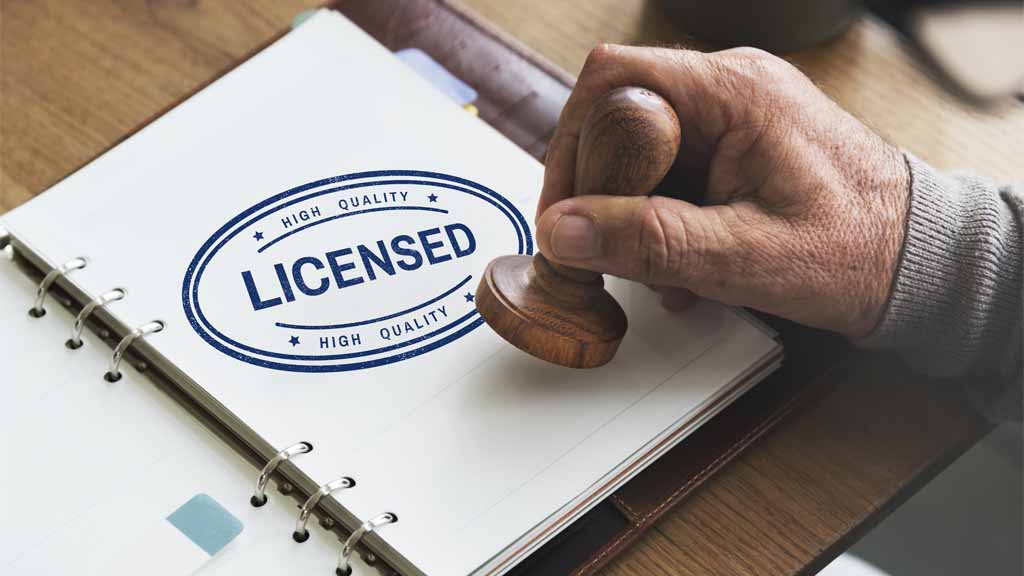 Step 7: Getting licensed
It would be best if you were licensed to practice as a plumber.
There are different levels of licensing depending on the type of work you do. You can get a license by getting an apprenticeship, taking a test, and getting a permit. You can also get support by taking classes and passing an exam.
The licensing you need will depend on the state where you live, so make sure to check with them before starting your plumbing business. Step 8: Getting insurance.
It would help if you were insured to do plumbing work. Your homeowner's or renter's policy may cover some of your liability and property damage if something goes wrong, but it probably won't cover everything.
It would help if you got a separate insurance policy that will cover you for any damage caused by your work.
Plumbing Is A Mixture Of Science, Craftsmanship, And Art
Plumbing is a mixture of science, craftsmanship, and art. Getting the right tools You'll need various tools to do plumbing work. You should get a good set of wrenches, pliers, and screwdrivers that you can use for most jobs. You'll also want an adjustable wrench and channel locks.
Becoming a plumber needs to know how to use the right tools and materials. You'll also want some plumbing snakes, a pipe wrench, and PVC fittings. You may also need other devices, depending on what kind of work you do.
Plumbers need to be able to follow instructions. Plumbers need to be able to follow instructions. You'll often have a set of directions for each job, so read and understand them.
Plumbers need to be able to solve problems. You'll often run into problems when you're working as a plumber. You should figure out what is causing the pain and how to fix it. Plumbing is not always an easy job, so you need to be able to think through problems and come up with solutions.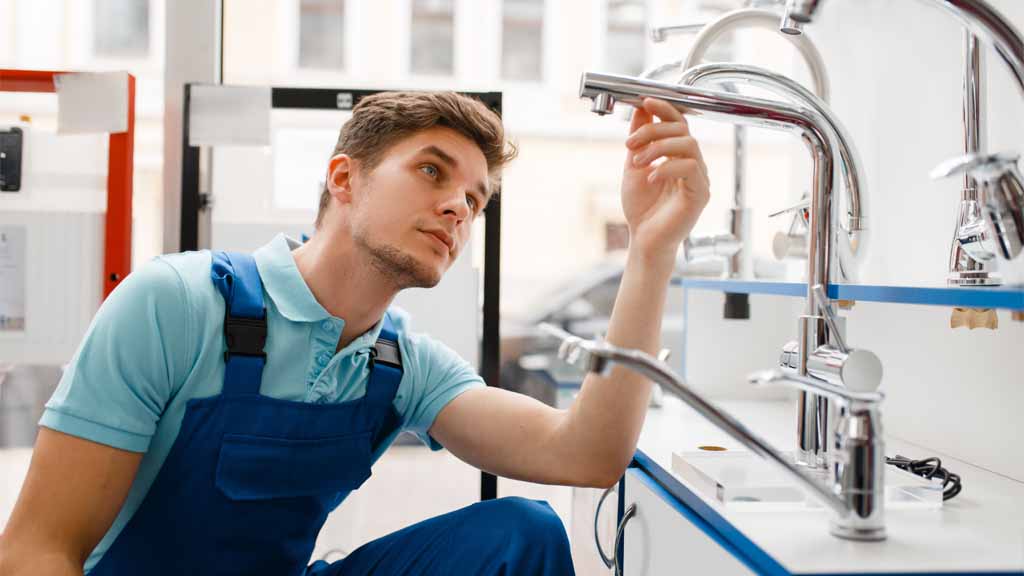 A plumber installs and maintains water systems in buildings.
Plumbing is a mixture of science, craftsmanship, and art. Therefore it takes a lot of experience to become an expert plumber. A plumber should be able to install and maintain water systems within buildings as well as outside buildings, such as swimming pools or spas.
They also need to know what they are doing. The consequences could be severe if this is not done. Plumbers should be able to repair any leaks or blockages in the water system, and they should also be able to maintain the plumbing systems by cleaning them out regularly.
This will ensure no problems with the water supply or drainage within buildings or outside of them.
If any part of your work needs to be carried out correctly, it could lead to further problems down the line, costing a lot more money than simply doing it properly from the beginning.
At every stage, they need to know what they are doing. Otherwise, there could be some severe consequences. You must first understand the basic principles of plumbing, as this will help you diagnose problems quickly and effectively.
The other thing that you will need to consider is training courses such as those offered by organizations such as City & Guilds or SVQs (Skills Vocational Qualifications), which are designed specifically for people who want their qualifications certified so that they can prove their knowledge before starting their business venture because if they don't, then there may be legal implications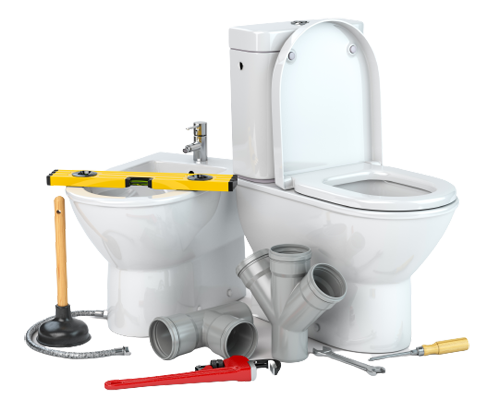 Are Your Drains Slow or Clogged?
Get a Drain Cleaning Today and Say Goodbye to Your Plumbing Woes! Get In Touch With Us And Experience Quality Service At Its Best!
Many People Think The Job Is Quite Simple
Many people think the job is quite simple, with the primary goal being fixing toilets and installing bathroom fixtures. However, it's a lot more than that. As a plumber, you'll be responsible for establishing and maintaining water systems within buildings.
You must know what you are doing so as not to cause serious consequences. To be a good plumber, you must learn about various plumbing systems and their components. You also need to know how to identify problems with these systems and solve them as efficiently as possible.
Plumbers must fix all issues, from leaking pipes and broken water heaters to clogged drains. If you are interested in this career, you must get training and certification before entering the field.
You can get training and certification through an apprenticeship program or by taking classes at a vocational school. Plumbing is a field that requires years of experience before you are considered a professional, so be sure to get the training you need before entering the industry.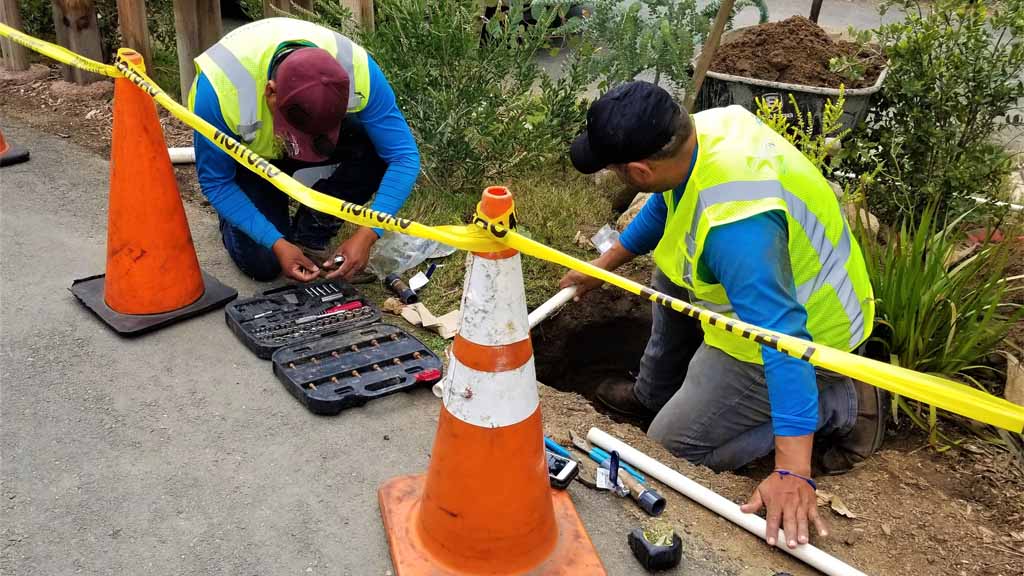 Patience And An Aptitude
Becoming a plumber requires patience and an aptitude for learning new things. You need to know quickly, be reliable, and take direction from others. You'll also have to have a strong work ethic and the ability to solve problems independently because there will be plenty of times when you're faced with something unfamiliar.
In addition, you should enjoy working with your hands. There's a lot of physical labor involved in the job, so you must be able to lift heavy objects and bend over for long periods. You'll need strong muscles in your back and legs to lift pipes and toilets.
It would help if you also had a good imagination because plumbing problems can be tricky. Becoming a plumber must be able to visualize how things work and what may have caused them to break down in the first place. Finally, you must be able to work well with others. Plumbing is a team effort, and you'll need to work closely with your fellow plumbers on every job.
Conclusion
You might think that you already have everything it takes to becoming a plumber, but if you want to make sure your dream becomes a reality, then you need to follow these steps. The best way to start this process is by getting yourself an apprenticeship with an established company in your area.
This will give you hands-on experience while teaching you everything there is to know about plumbing and how it works. When you've completed your apprenticeship and have learned all you can, it's time to start applying for jobs.
You'll want to look for companies that offer the best benefits and pay the most competitive wages so that you can provide for yourself and your family. The more experience you have, the better job opportunities will be available.