Starting your own commercial plumbing business is no easy task. Before you can even begin, many things need to be considered, including how to set up a business entity.
How much money you'll need to start up and run your business, and what equipment you'll need for each job. Nine tips for starting your own commercial plumbing business so you can avoid some mistakes and go into this new venture as prepared as possible.
Understand The Commercial Plumbing Industry
The commercial plumbing industry is a large and diverse field. Understanding the nuances of this field will help you not only find jobs but also keep them.
Commercial plumbing jobs are often more complex than residential jobs. This is because, in a residential setting, your client will typically be an individual homeowner who wants to improve their home.
In contrast, many commercial clients are giant corporations with multiple locations or properties that need to be serviced by one plumber at some point. Because of this complexity, you'll likely encounter situations where your knowledge base alone won't solve every problem—and it may take some trial and error before finding the right solution.
The plumbing industry is also very competitive. You will likely find yourself competing with other plumbers for jobs, and you may even have to compete with other tradespeople, such as electricians or carpenters, who may be working on the same project.
It's important to remember that your customer needs to get a good return on their investment by hiring someone who can complete the job quickly and efficiently while maintaining high standards of quality. So always keep this in mind when bidding on jobs and estimating prices.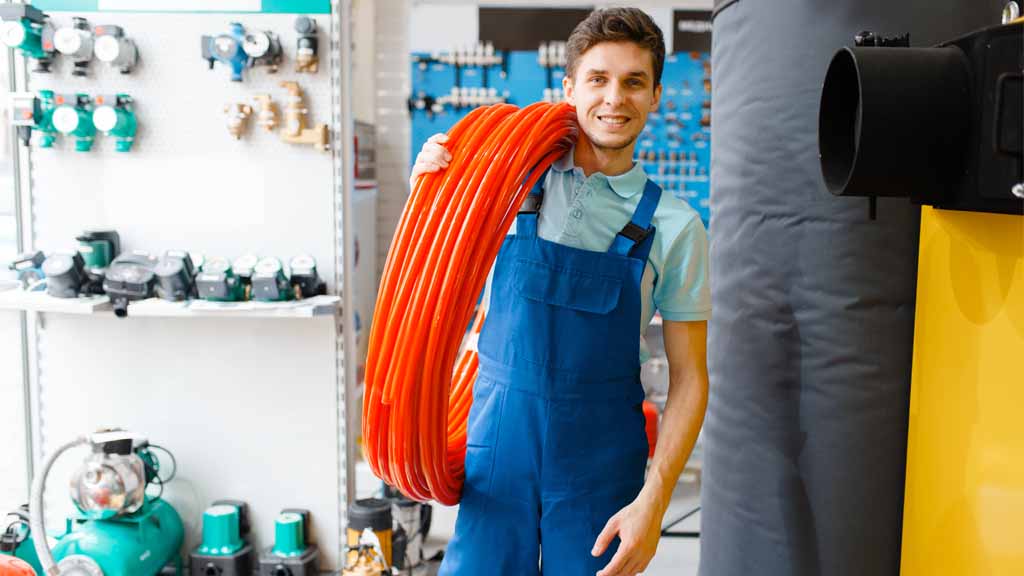 Tip #1: Come Up With A Business Plan
Business planning is an essential part of starting any business. Your plan should be detailed, comprehensive, written, and updated annually. Here are some tips to get you started:
The first step in writing a business plan is to decide on a title that will reflect the purpose of your company
Next, write out what services or products you will offer in detail. This includes how it will be delivered and at what price point.
Then think about who will be buying these services or products from you. Consider their needs and wants when deciding on prices for your services or products and how many people might wish them each month/year.
After this comes marketing strategies so that customers know who you are and where they can find out more about what they're looking for in their plumbing needs/wants.
You could also include testimonials from previous clients, showing potential customers why others have chosen this plumbing business over similar ones within the same industry-type niche category.
Tip#2: Choose A Business Entity
The correct business entity is essential but is not the only consideration. It would be best if you also considered your tax planning and exposure to personal liability.
One of the most common ways to run a plumbing business is as a sole proprietorship. This can be an effective way to begin a business if you don't have any partners or employees right away, but it has some downsides:
No separation between your assets and the company's assets
More complicated recordkeeping because you need more paperwork (such as receipts) to keep track of all expenses
For many small businesses, partnerships are another popular choice for running their operation. Partnerships allow owners to share profits and risks with others without having any formal legal status as an official partnership or corporation.
ADD CTA HERE
Partnerships usually require each partner. The next step is to include an overview of your business and how you plan on moving forward with it. This includes financial details such as what type of funding will be needed, who the investors will be, and why they should choose you over all the other companies that also offer similar products/services.
You could also talk about how many people will be employed by this company and what their job duties will entail, such as sales rep and accountant. Pay taxes on their share of profits instead of having one partner pay all taxes for all partners' shares combined.
This can save money at tax time compared with sole proprietorships or corporations, where one person typically pays all taxes for everyone else in the company.
You'll be expected to work with many different plumbing systems as a commercial plumber. You'll need to be able to diagnose problems quickly and efficiently and then provide the right solution. This may mean installing new pipes or fixtures and repairing broken ones, among other things.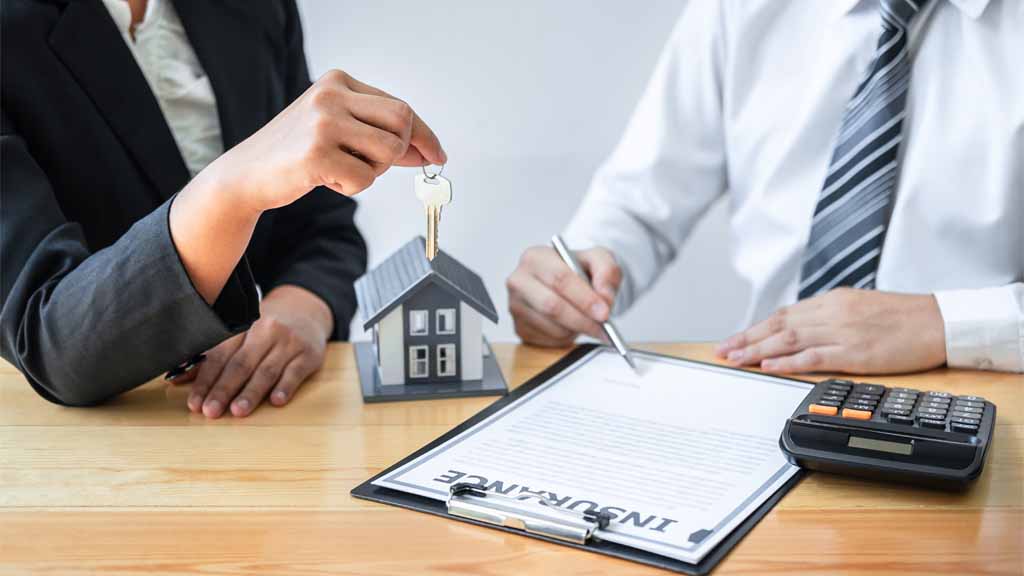 Tip#3: Get Licensed And Insured
Get Your Plumbing License and Insurance. You'll need both a license and insurance as a plumber. You can find out what support you need by checking with your state's Department of Labor or Licensing Board. The application process can take several weeks.
Once you have the appropriate licenses in place, you should also consider getting liability insurance for yourself and any employees working under your supervision. Liability coverage is a crucial way to protect yourself from lawsuits if someone gets injured while using your services or if they accidentally damage something while on-site at one of your job sites.
Get a pressure gauge: A pressure gauge allows you to measure the amount of pressure in your lines and how much water is flowing through them. This is important because it helps ensure that your pipes are not leaking due to too much pressure or low flow.
The cost of liability insurance will depend on your area and the type of work you do. You can find a local provider by visiting a website like Insureon, which provides quotes from many insurers.
Tip#4: Get The Necessary Equipment
To do quality work, you must get the necessary equipment. There are several different tools that every plumber needs to have before they start operating their own business.
Get a high-quality pipe wrench: This tool is used for gripping and twisting pipes in tight spaces where you cannot use your hands or a standard wrench.
Get a high-quality pipe cutter: A high-quality pipe cutter will make cutting pipes easier and faster, allowing you to finish jobs quicker and with fewer mistakes. This can save time, resulting in more profits down the road when all is said and done.
Good quality channel lock pliers: There are many different kinds of channel lock pliers, but you should definitely get one with rubber grips. Plumber tape These will make it easier for you to grip pipes without slipping and causing more damage than necessary.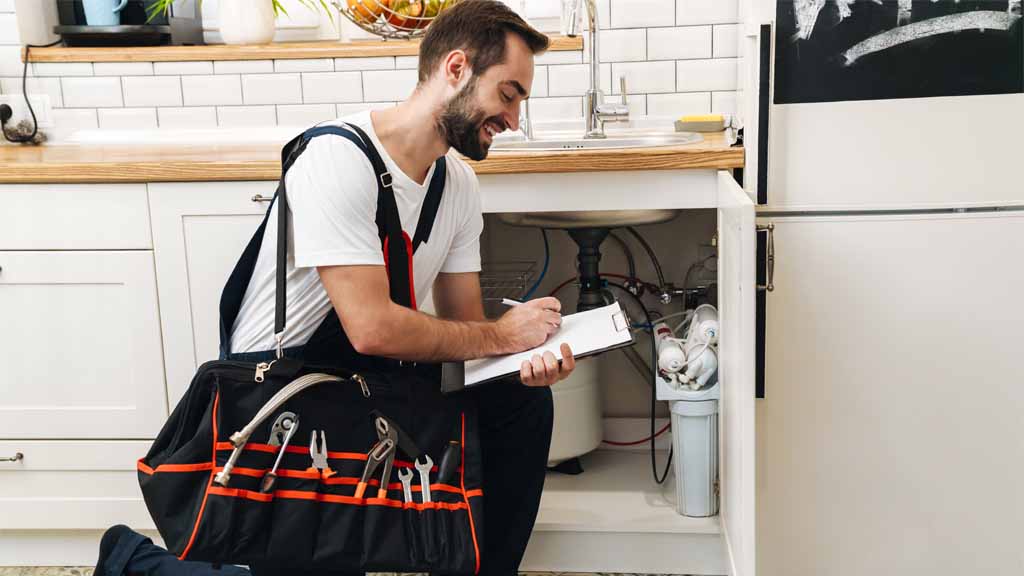 Tip #5: Hire Qualified Employees.
Hiring qualified employees is essential. If you're starting a commercial plumbing business, hire a plumber with experience. An apprentice can serve as your first employee and work under your guidance for a few years before becoming a full-fledged team member.
Hiring an experienced employee will save you money in the long run because they know what they're doing, which means less time spent training them and more time spent earning money for yourself and your business.
You might even want to consider hiring a few workers, so you don't get overwhelmed by all the work on your own.However, the downside of partnerships is that they are more complicated to set up and run than sole proprietorships or corporations. It would help if you also shared your profits with the other owners instead of keeping them all for yourself. After all of this comes pricing, budget, and profit margins.
Once you have everything in place, it's time to start making money! You'll want to set up a website or social media accounts so that people can learn about your business and how they can work with you.
ADD CTA HERE
Tip #6: Advertise Your Business.
Social media, word of mouth, and local newspapers are good ways to advertise your commercial plumbing company. You might also consider advertising on the yellow pages or the radio. If you have a great website, add some ads there too.
Advertising on billboards or in magazines is another excellent way to let potential customers know about what you do as a commercial plumber in Adelaide and Australia! It's important to remember that not every type of advertisement will work for every kind of business – so experiment with different styles until one works best for you.
Get a high-quality monkey wrench: This tool turns bolts too tight for your hand. It is usually made of steel or forged steel and has no handle. The more qualified employees you have, the better.
It's easier to get things done when multiple people work on a project than to do everything yourself! If you're starting a commercial plumbing business and hiring your first employee or two, be sure to hire someone who has experience in the field.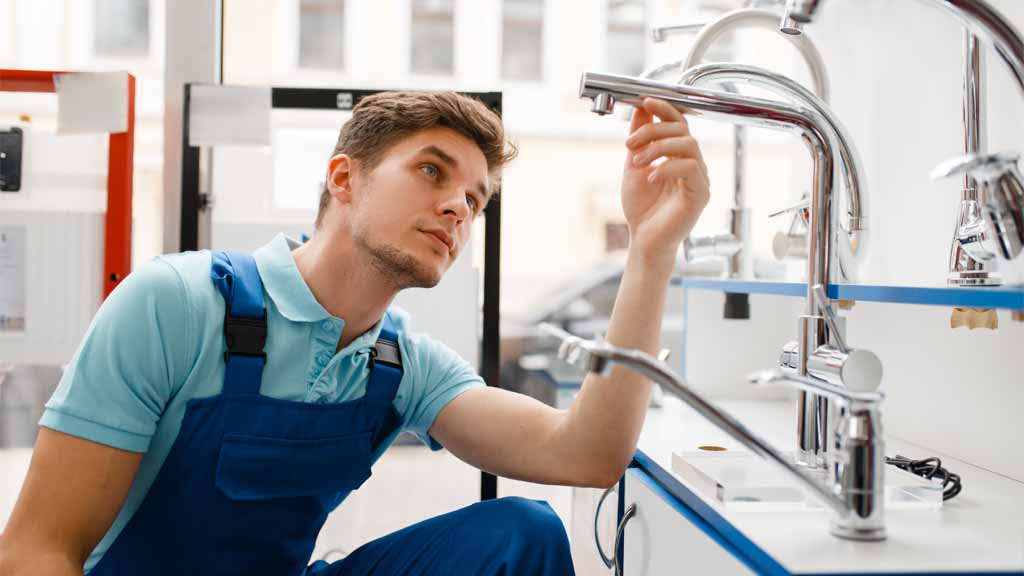 Tip #7: Stay Up To Date On Industry Changes.
Now that you have some tips on starting a commercial plumbing business, it's time to dive into creating one. If you want your business to be successful and profitable, then there are several things that you need to know before leaping.
A critical aspect of starting any new venture is staying on top of industry changes and how they will affect your business. This can help prevent common mistakes during this planning and execution phase.
You will also need to advertise your plumbing business to get clients. This can be done through traditional print and radio ads and social media platforms like Facebook and Twitter.
You may even want to consider hiring a marketing consultant if you don't have experience with online advertising. Before you start your commercial plumbing business, it's essential to have a plan in place. Think about what you hope to accomplish with the company and how you will achieve those goals.
Tips # 8 Set up the accounting system
We've discussed the importance of setting up the accounting system for your commercial plumber business. We will discuss how you should set up your accounting system.
You can save money by buying used computers and software. You may be able to find a good accountant who can help you with setting up the accounting system for free or at a meager cost.
The best way is to ask around other small businesses in similar fields as yours because they might know of someone who provides this service cheaply or even for free.If possible, you must work with an experienced bookkeeper when setting up your company's accounts; otherwise, it could cost more than expected later down the road when issues arise.
If you have a great website, add some ads there too! Advertising on billboards or in magazines is another excellent way to let potential customers know about what you do as a commercial plumber.
It's important to remember that not every type of advertisement will work for every kind of business – so experiment with different styles until one works best for you. You can do some things to make sure that your plumbing business is on track and ready for growth.
The first thing is ensuring you have the right equipment for the job. If you don't, it will be difficult for you to compete with other companies in the industry. If you are starting a commercial plumber company, you must set up an accounting system from the beginning. An accounting system will help you manage your money and time better.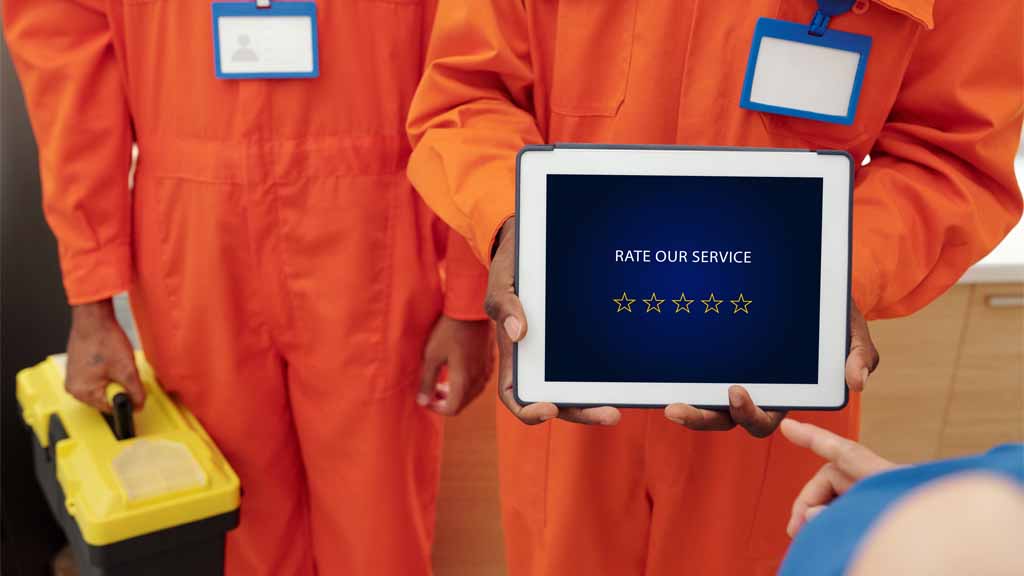 Tip #9: Offer Excellent Customer Service.
A commercial plumber offers excellent customer service by providing quality plumbing services to businesses. A commercial plumber is responsible for the maintenance, repair, and installation of plumbing systems in commercial buildings.
A commercial plumber must be able to work independently and be self-motivated. A commercial plumber must have a valid driver's license and a clean driving record.
Starting A Commercial Plumbing Business
Starting a commercial plumbing business will take time, patience, and money. You will need to invest in equipment and vehicles for your service trucks. You will also need to purchase tools for your plumbers and uniforms or coveralls for them to wear while out on calls.
This can cost thousands of dollars upfront, but it is a one-time expense you'll only need to make once. In addition to this initial investment, ongoing costs are associated with running any business.
Such as paying employees and maintaining equipment. So be sure you have an accurate plan for keeping prices low while providing enough sales revenue for yourself at the end of each month.
You may also need to hire a lawyer to help you with your business license and other legal documents, so be sure to factor this into your costs.
Conclusion
You're thinking of starting a commercial plumber business, these 9 tips will get you started on the right foot. Plumbing is a vital part of any business, so it's important to make sure you have the proper licenses, insurance, and bonding. By following these tips, you'll be well on your way to success.
We hope these tips have helped you get started on the right foot. It is important to remember that there will always be challenges, but with hard work and determination, you can overcome them all.